1/12 Full Detailed Multimedia kit - Shelby Cobra 427 Ver.A: Daytona 24hours #93 / SCAA #88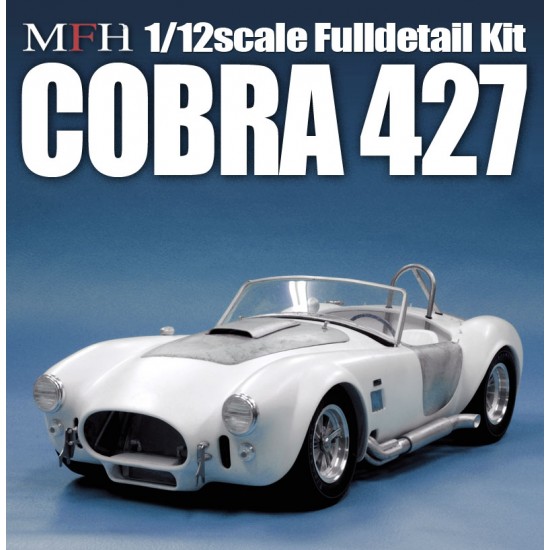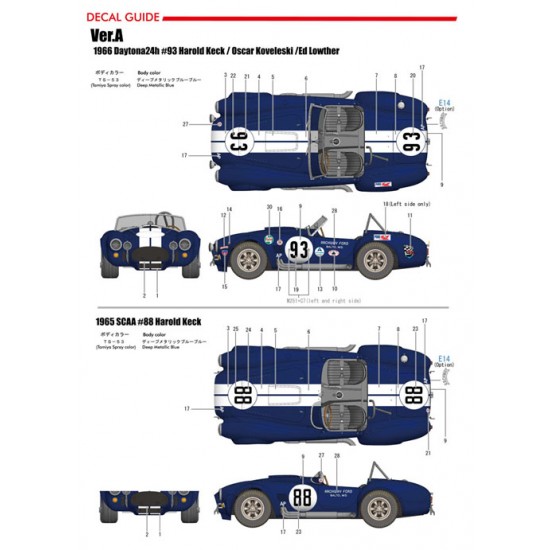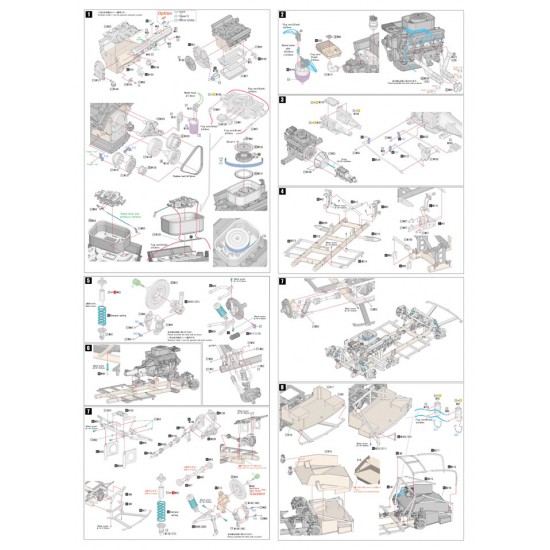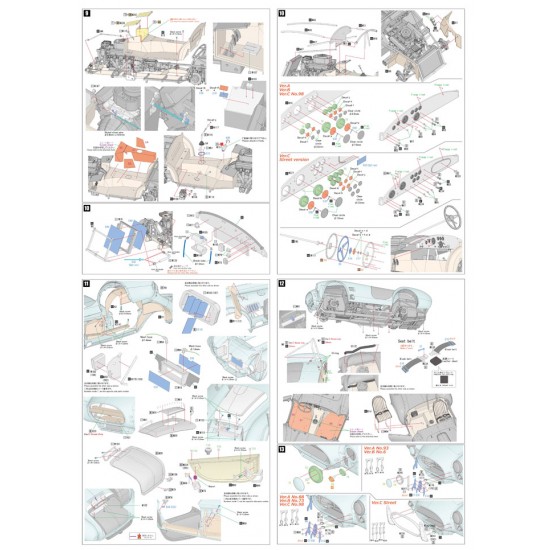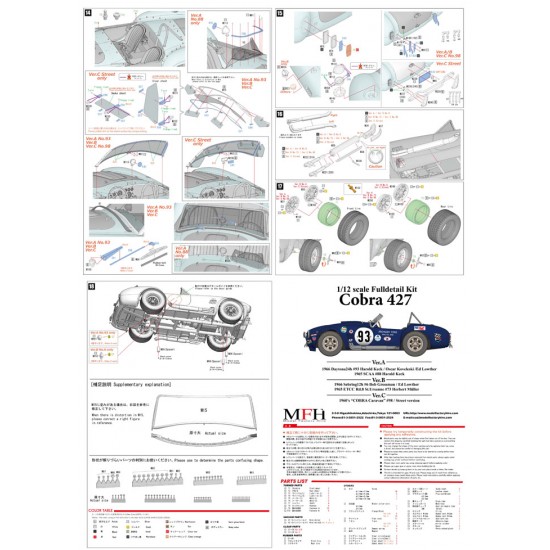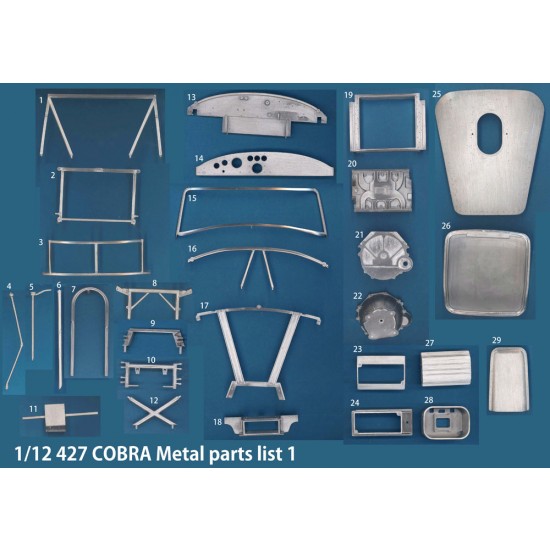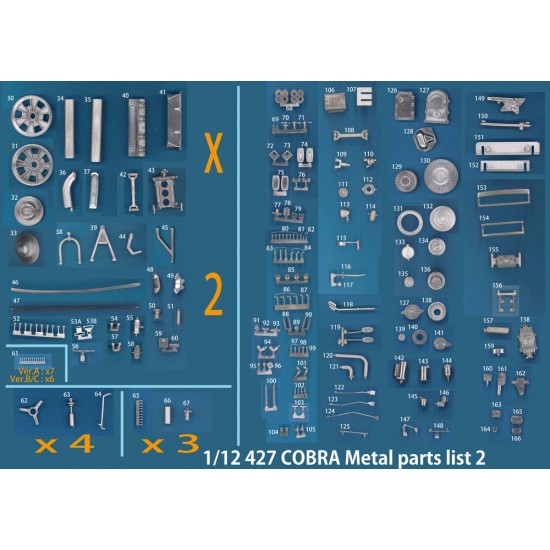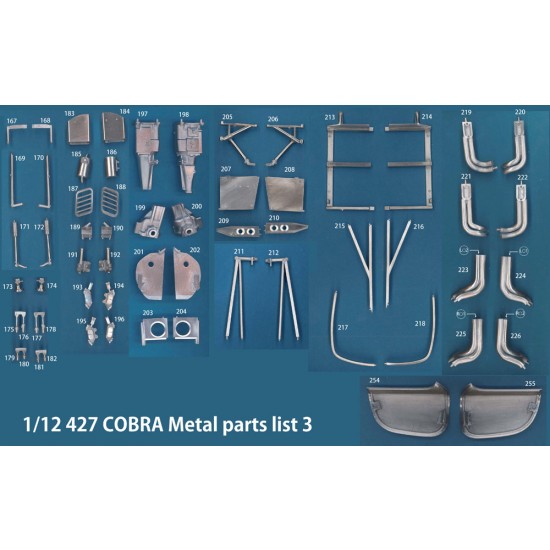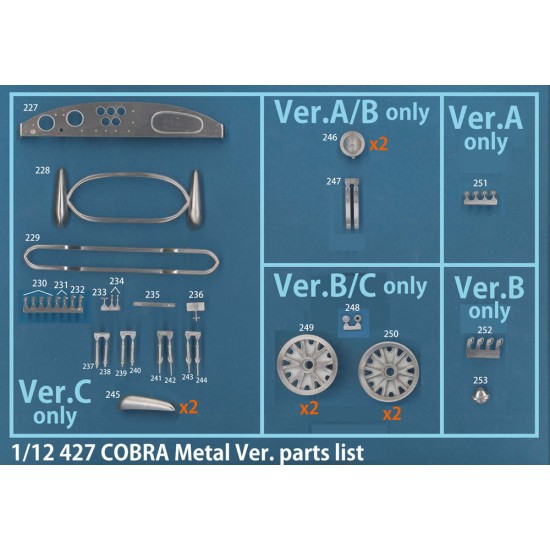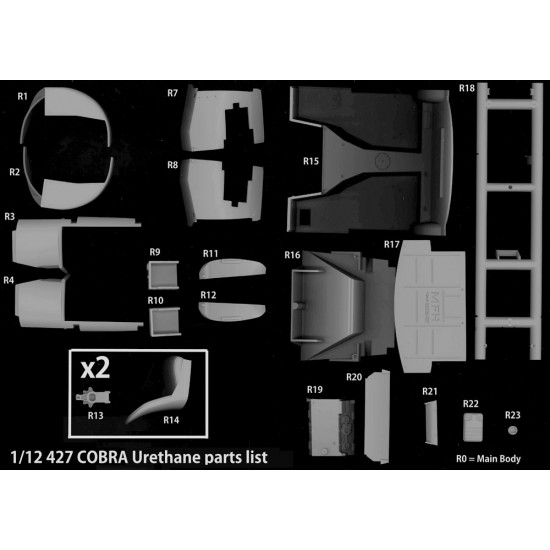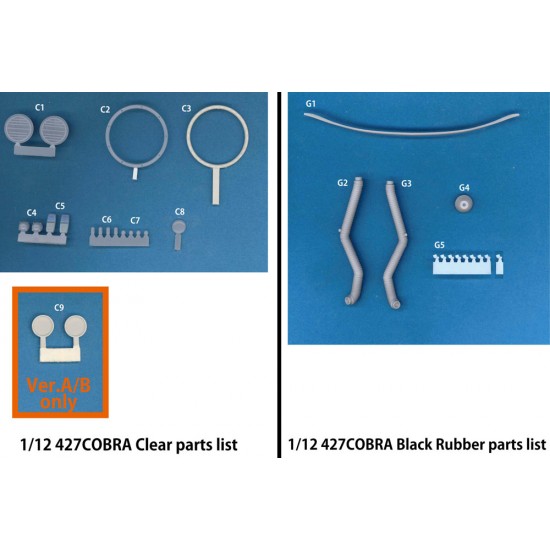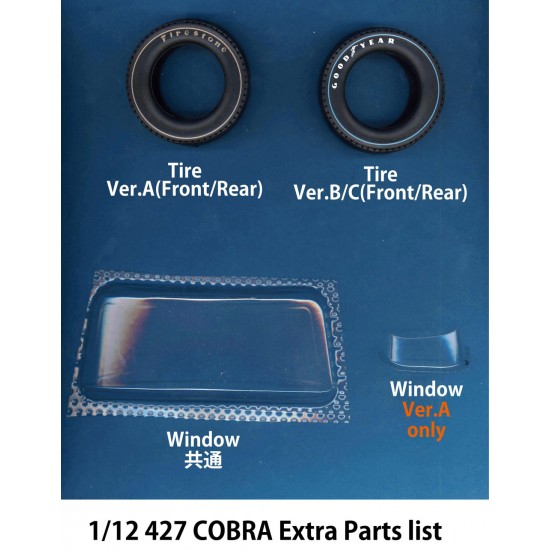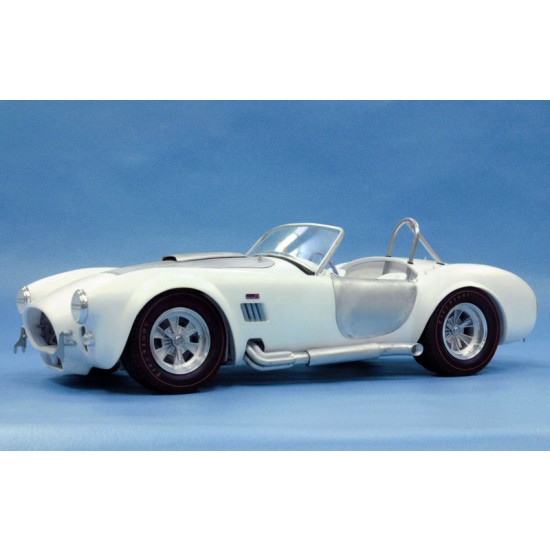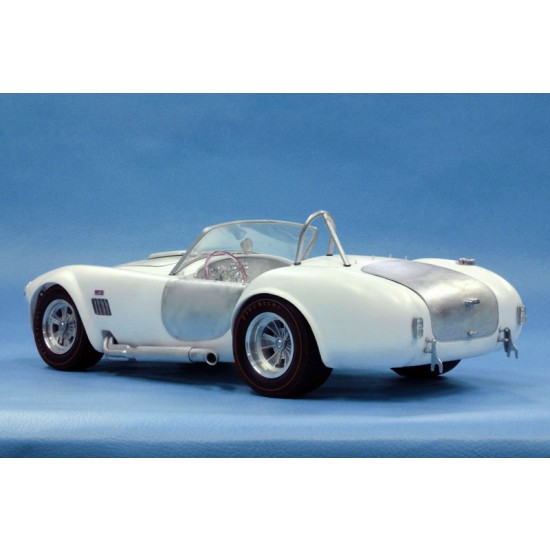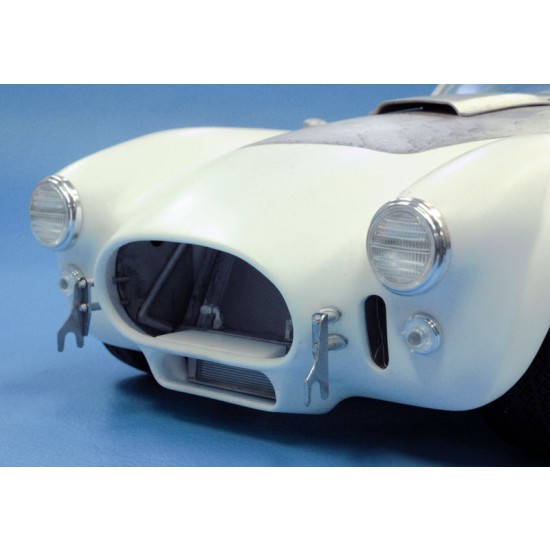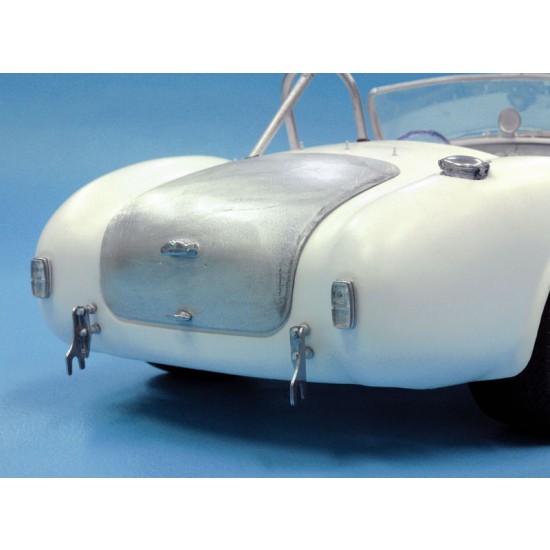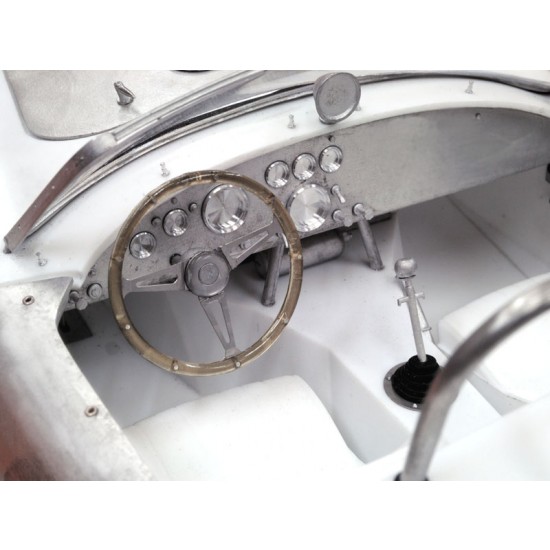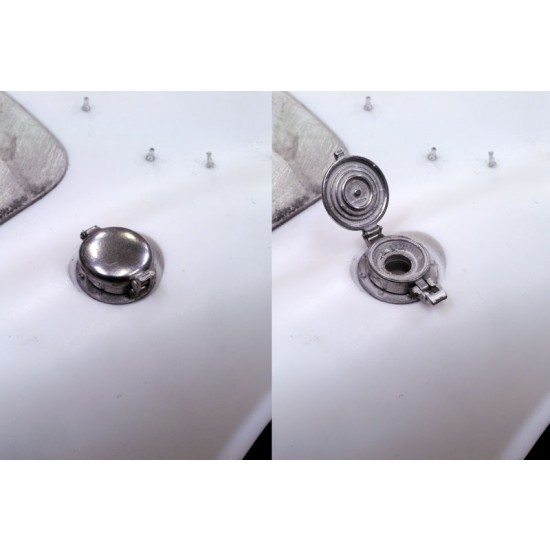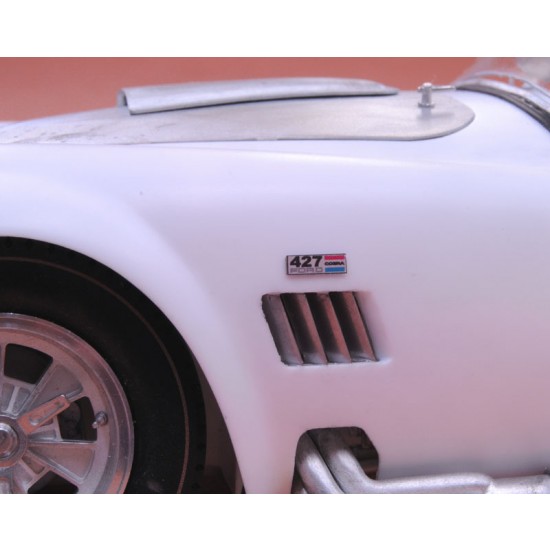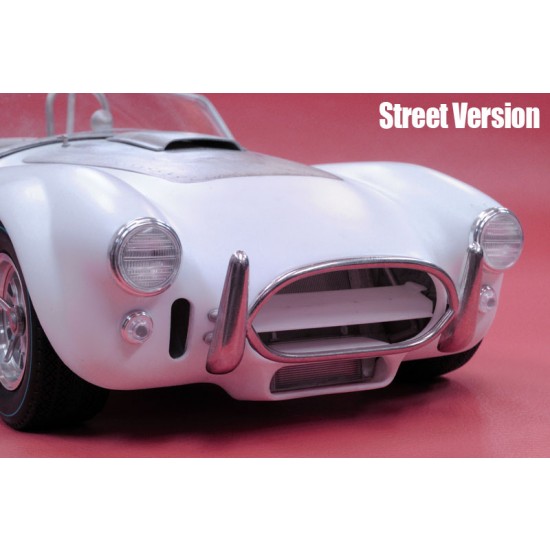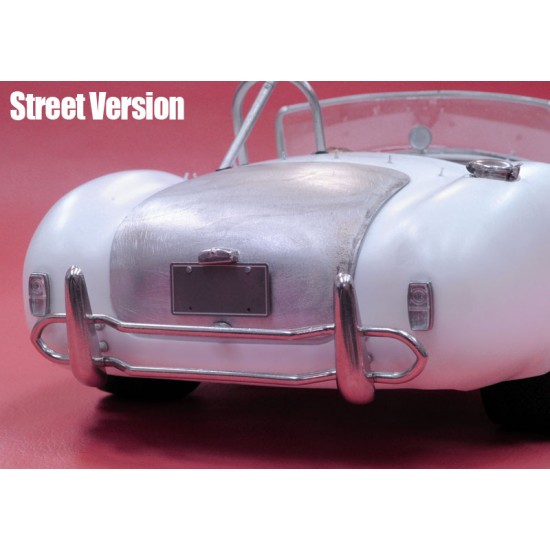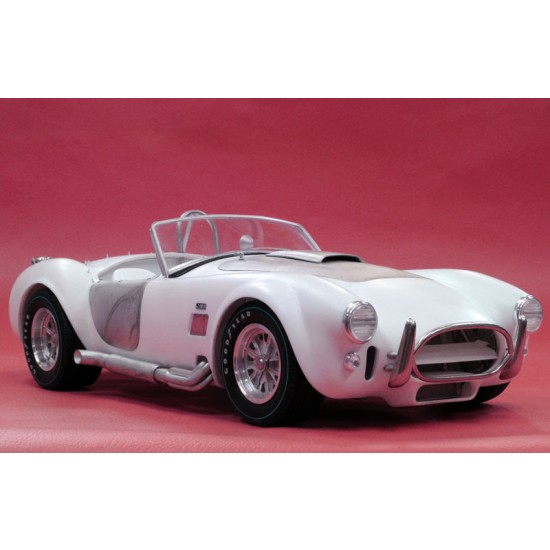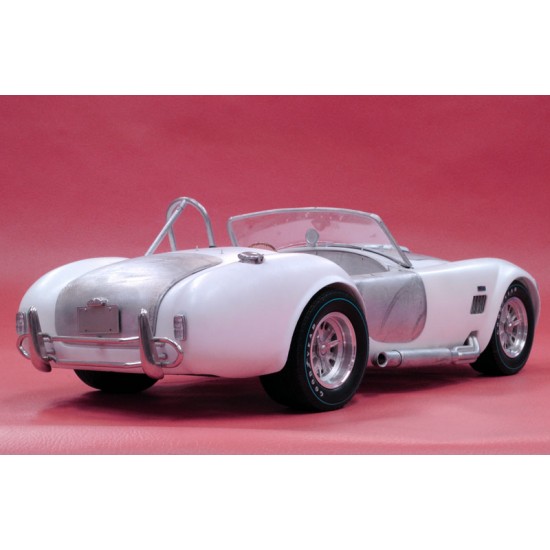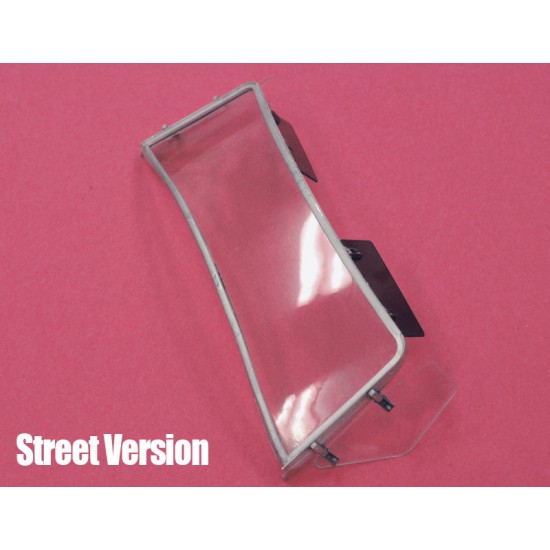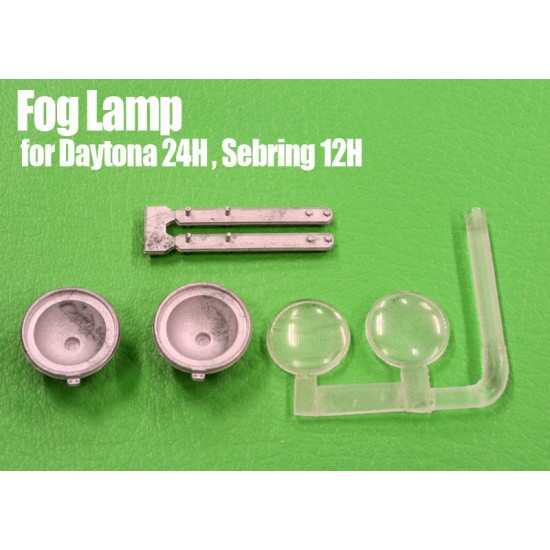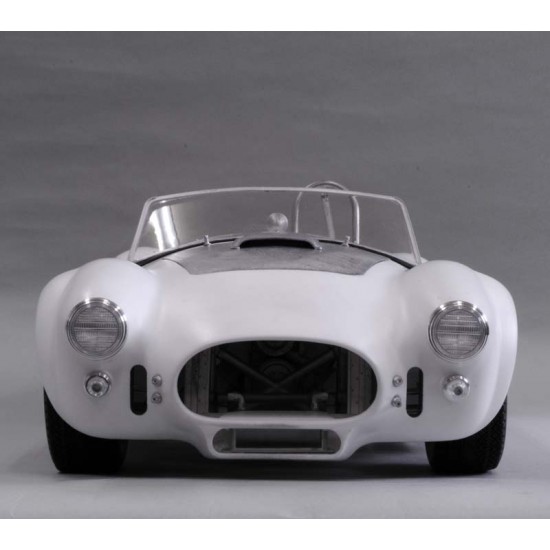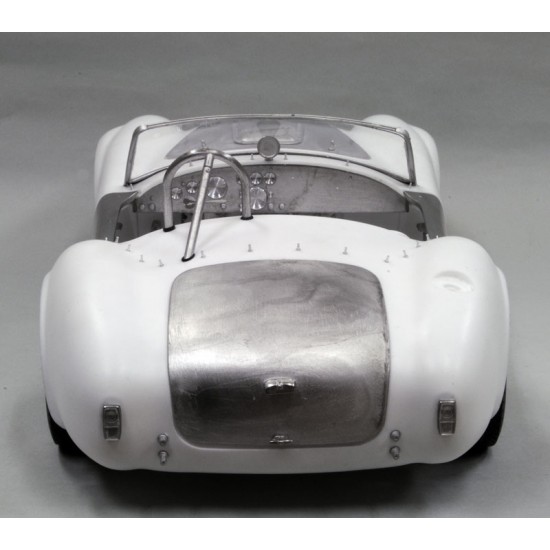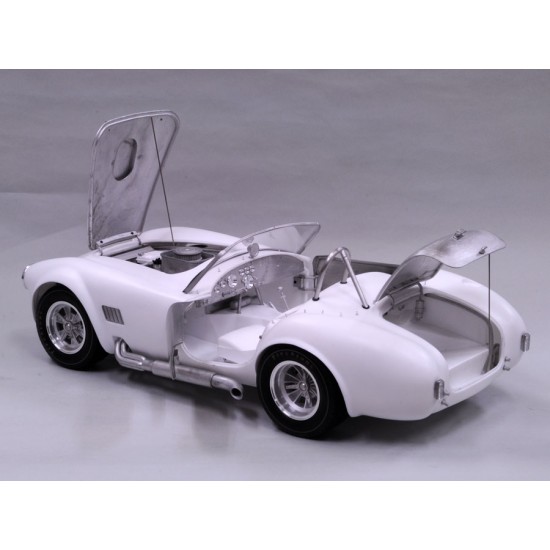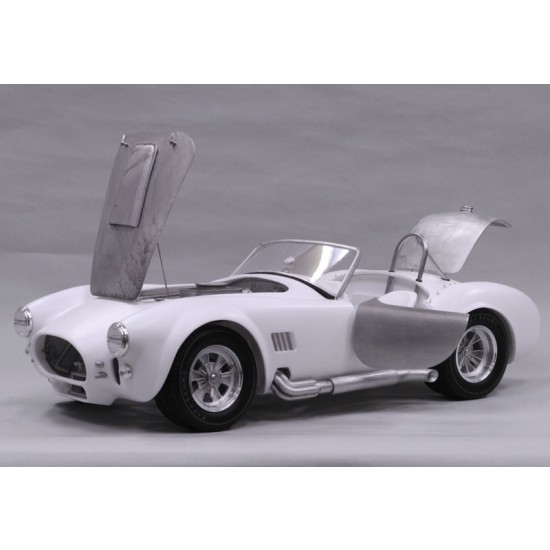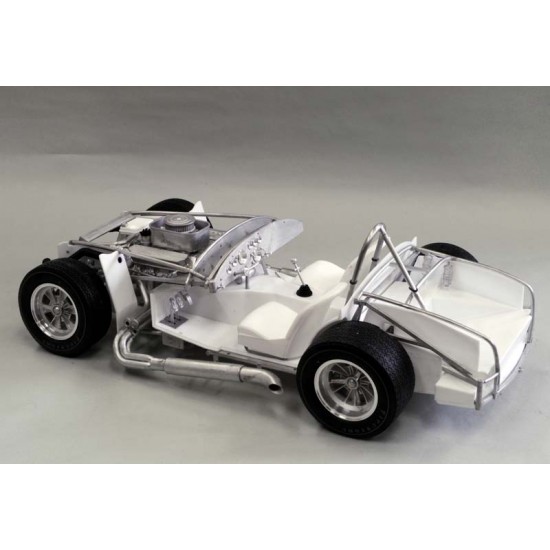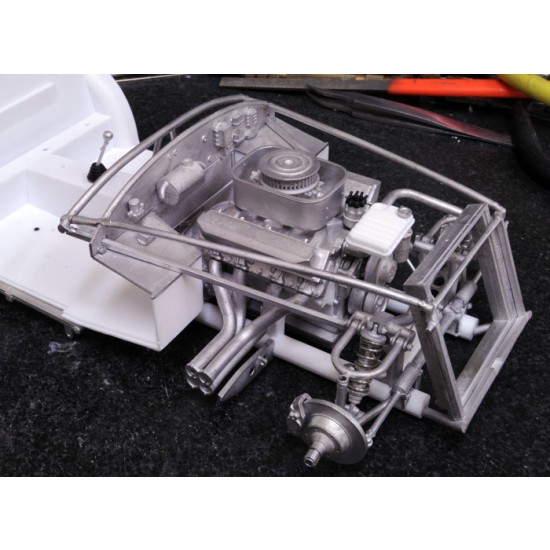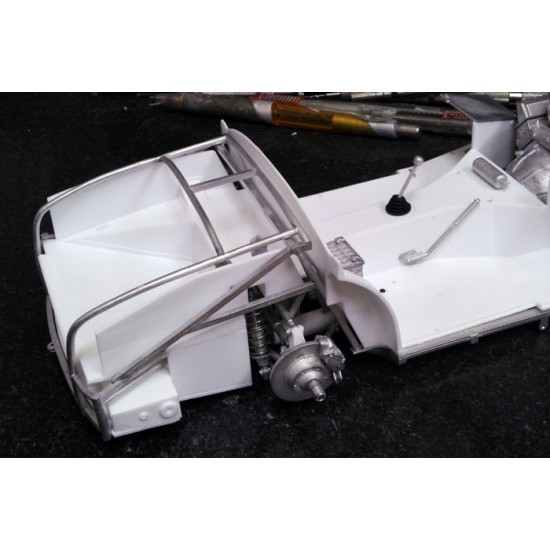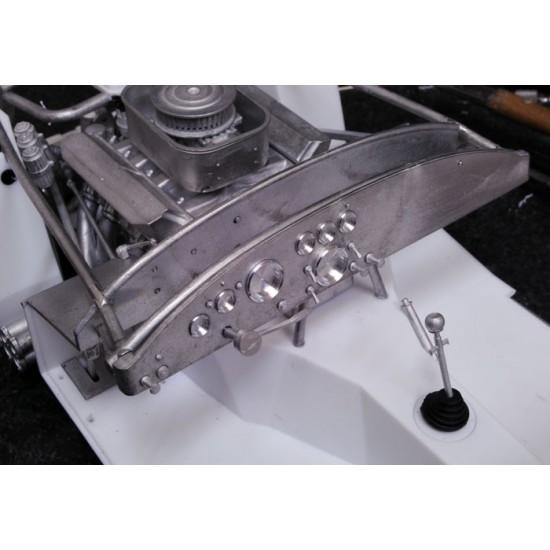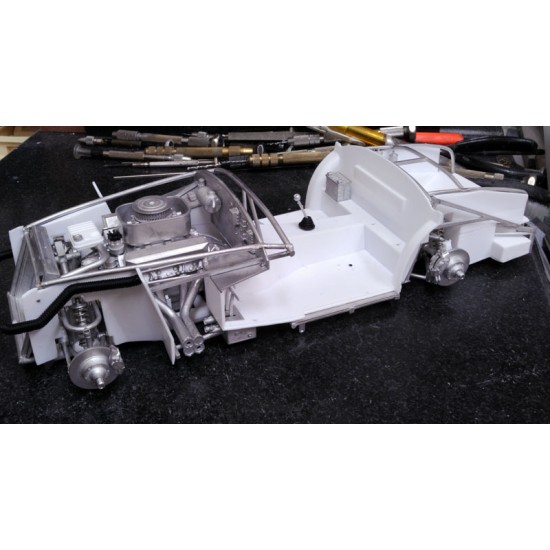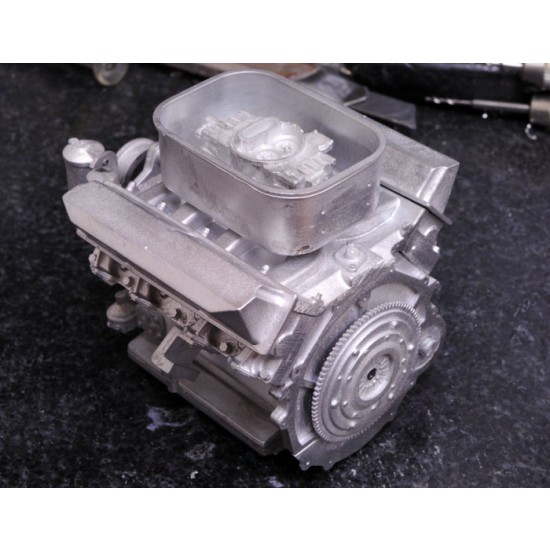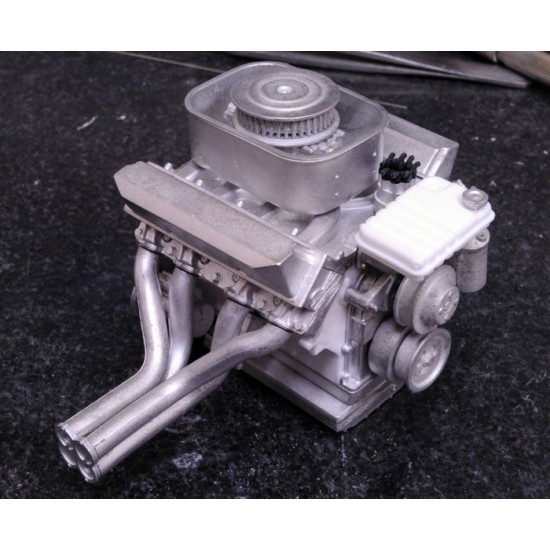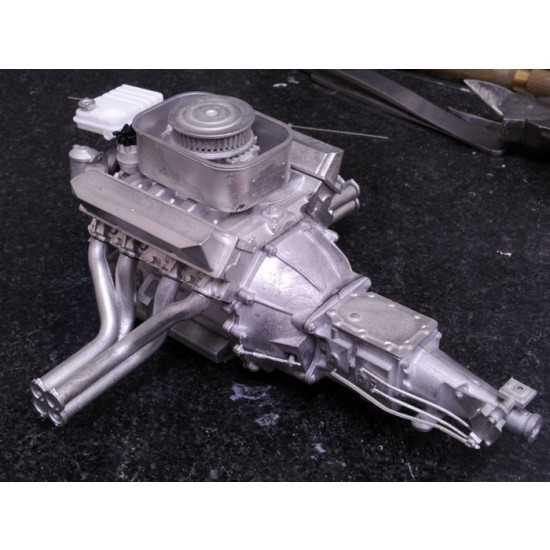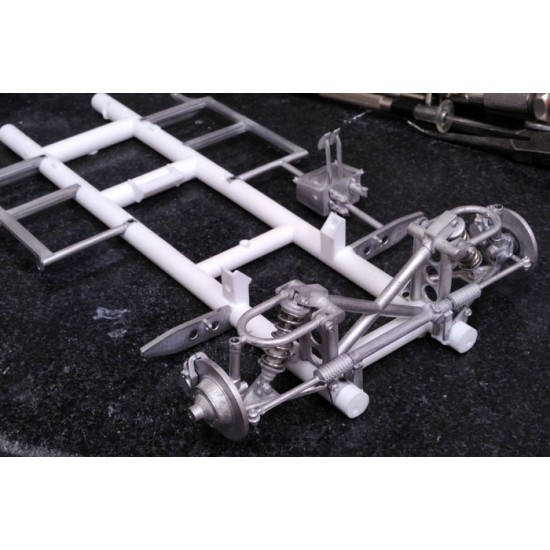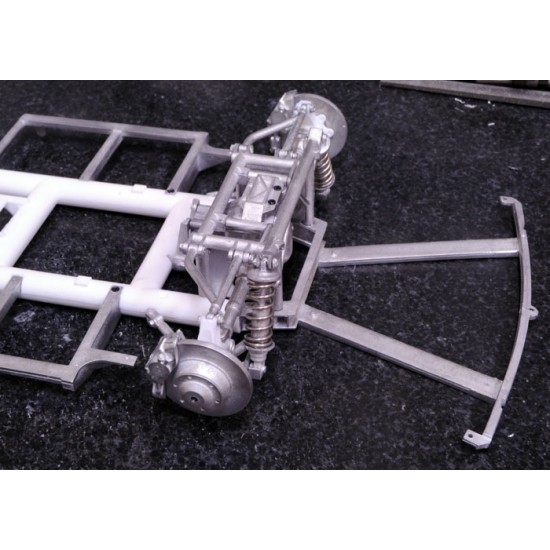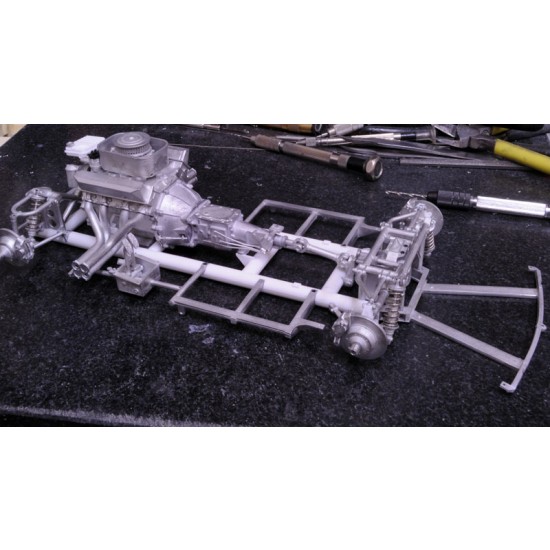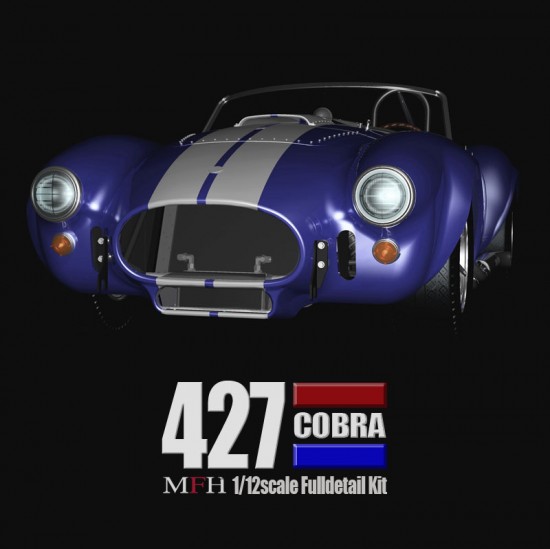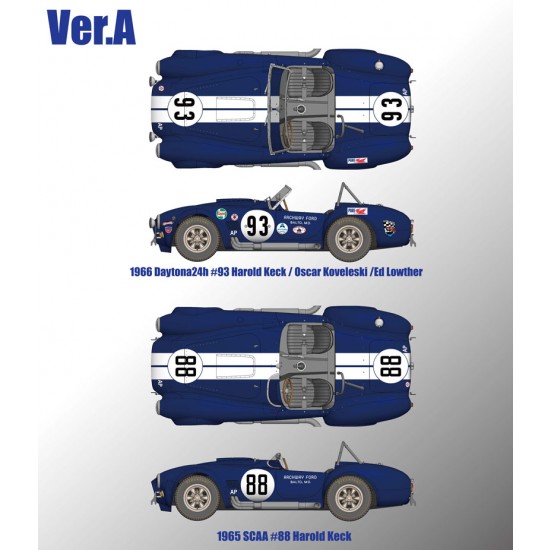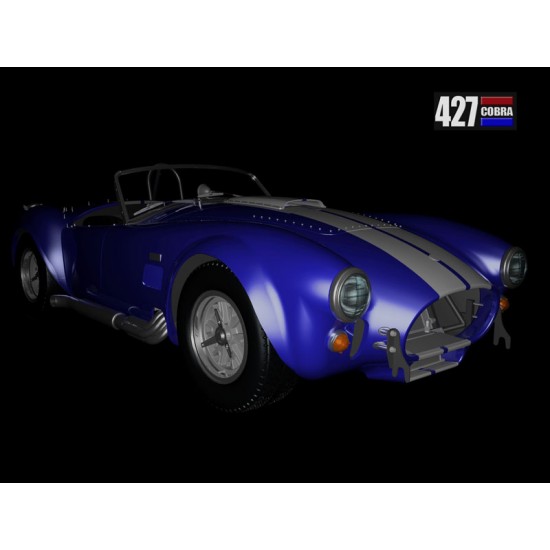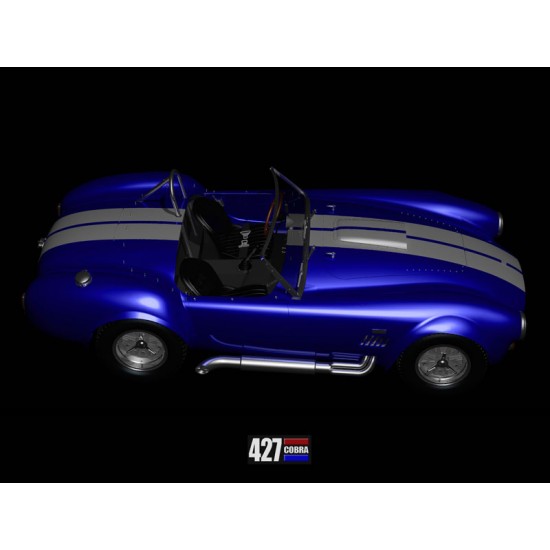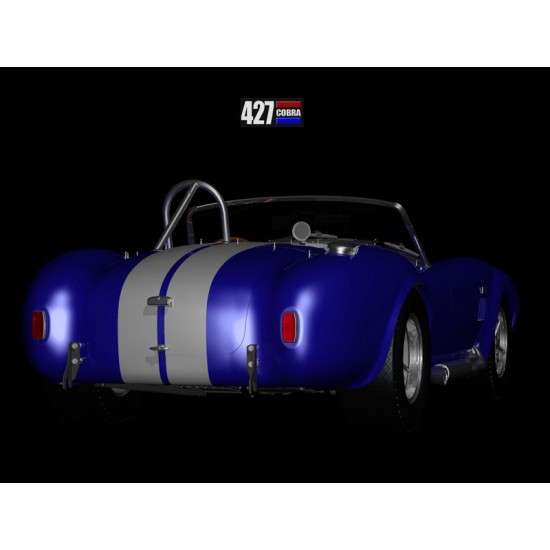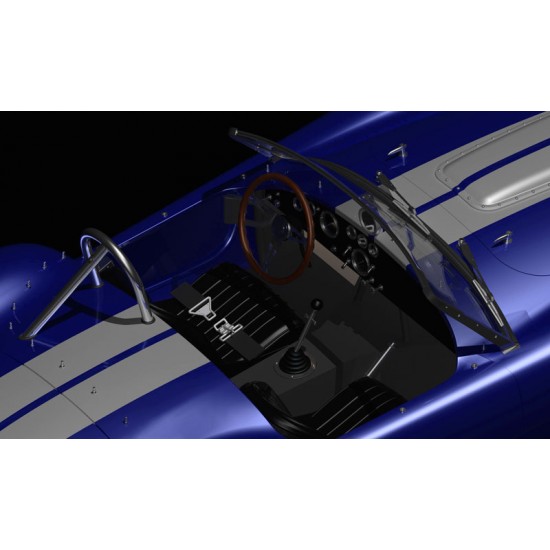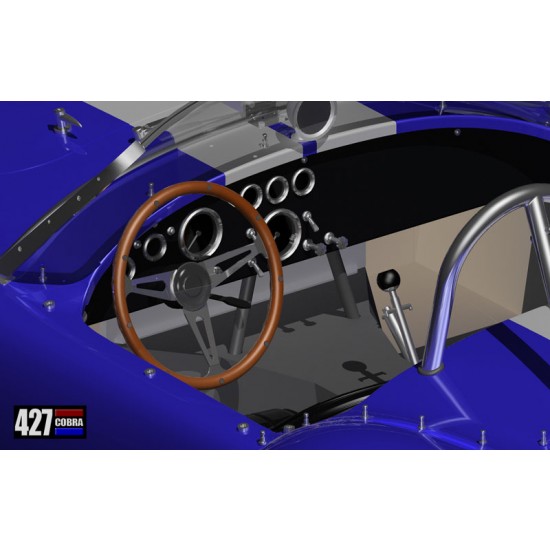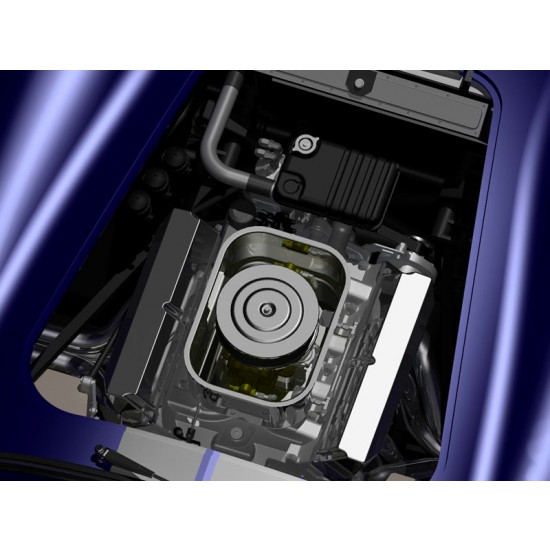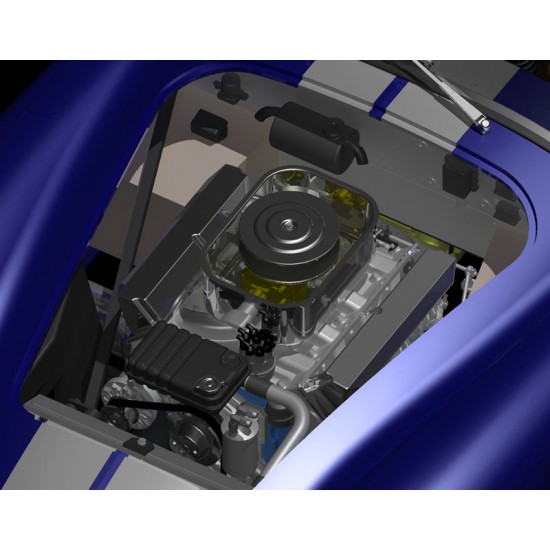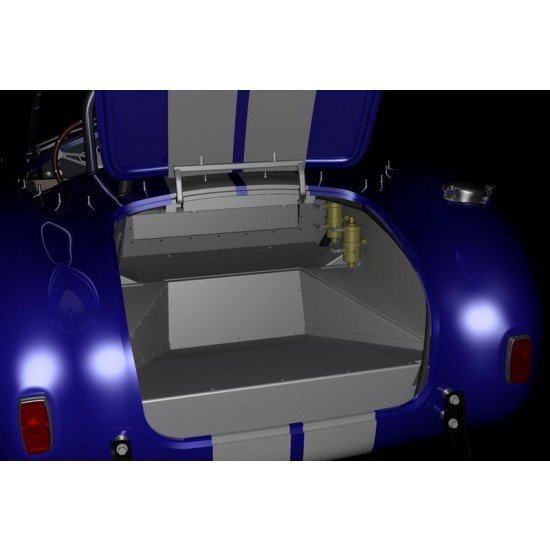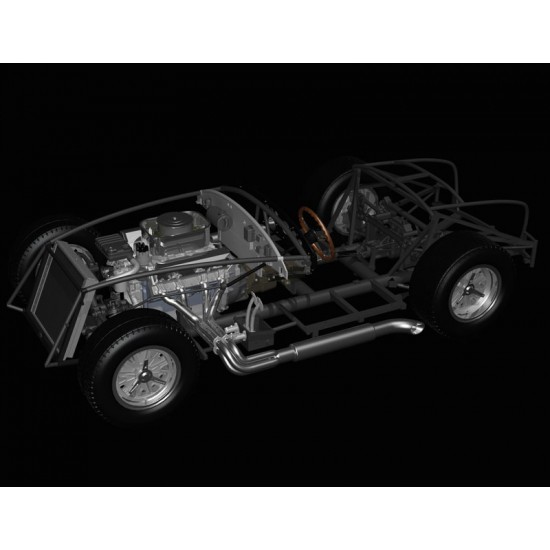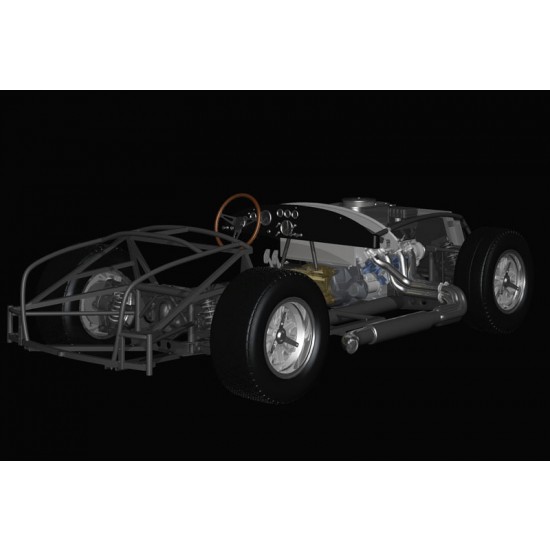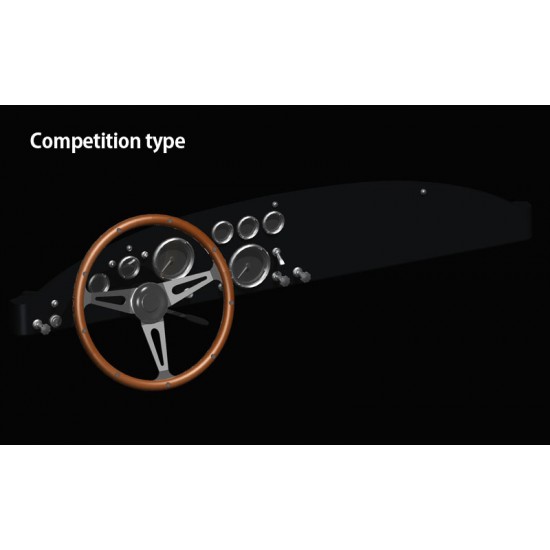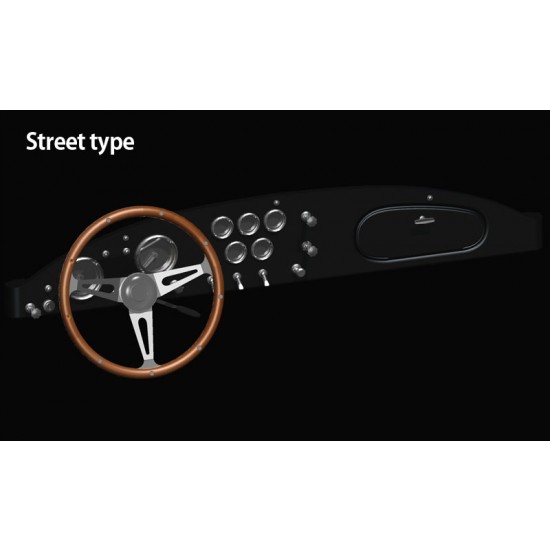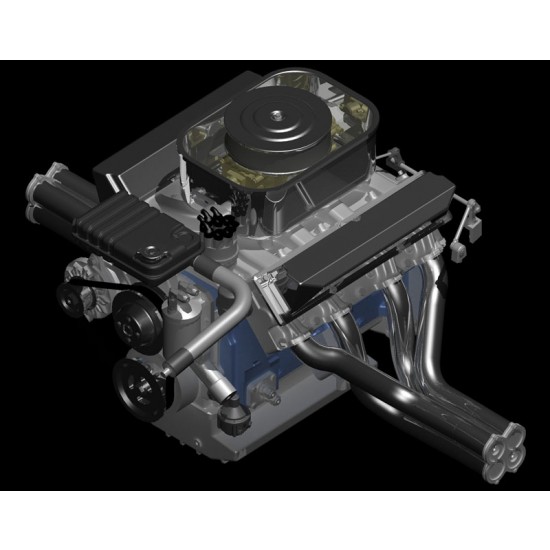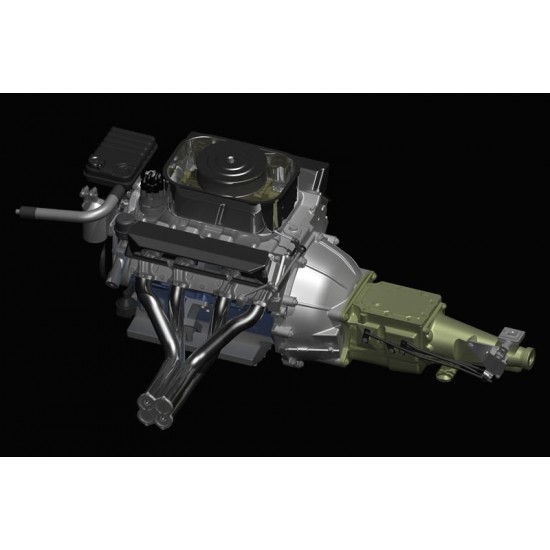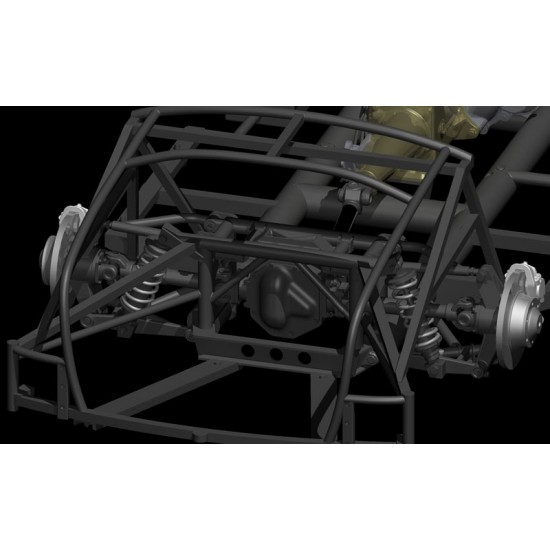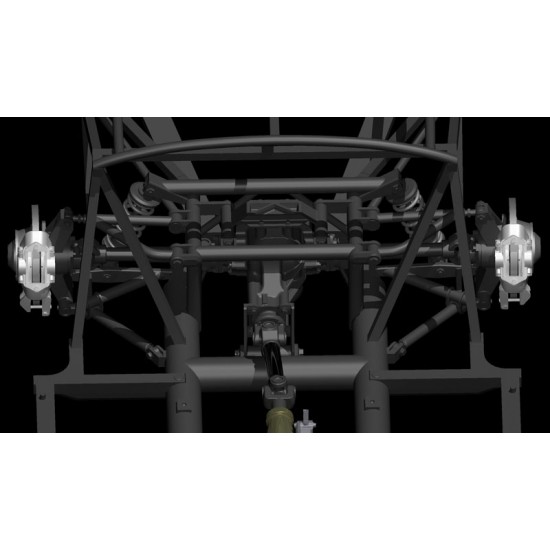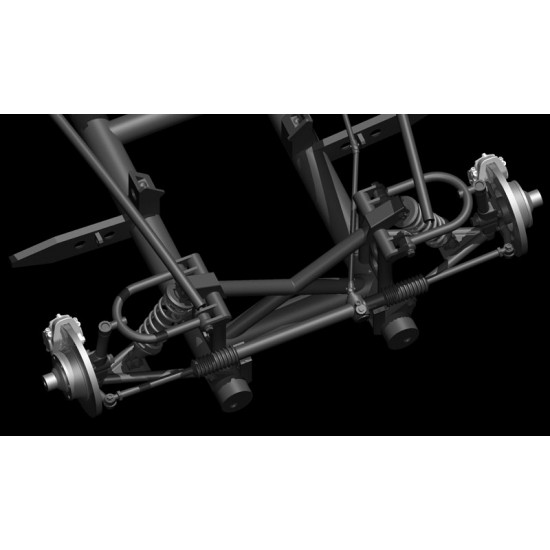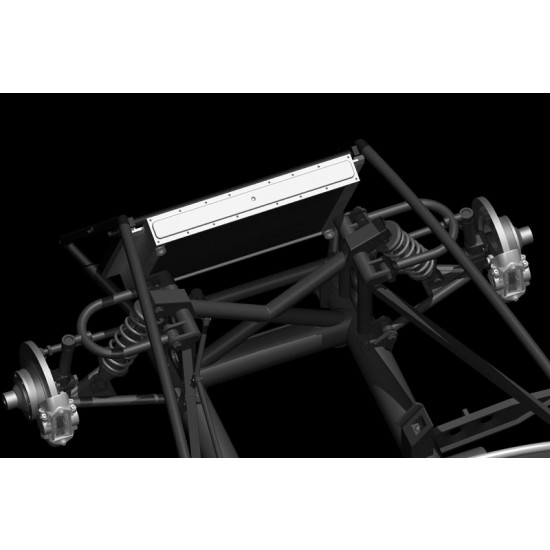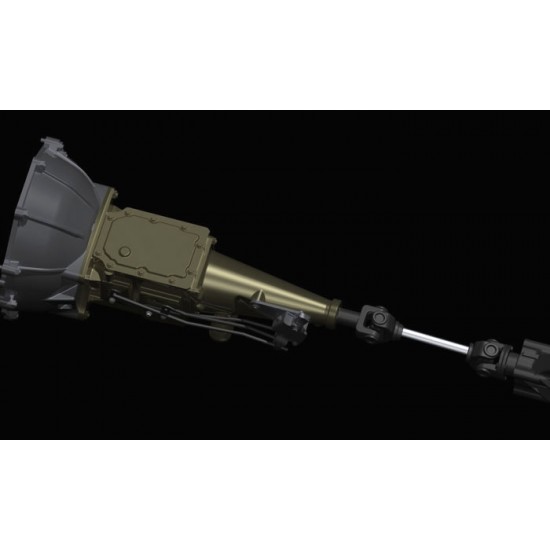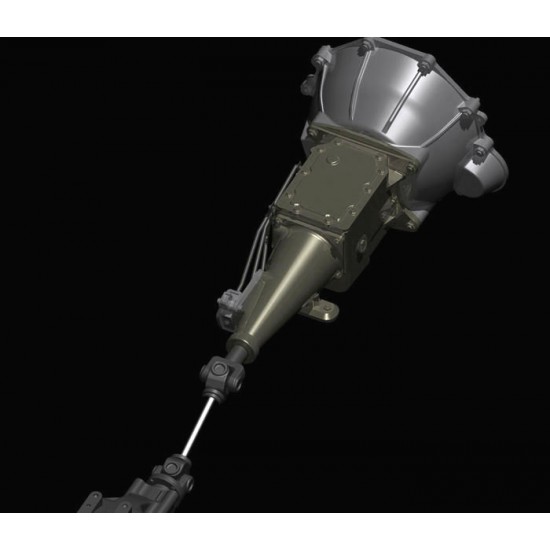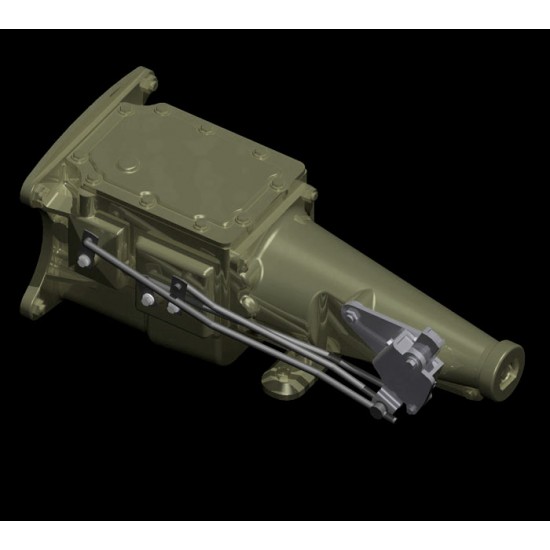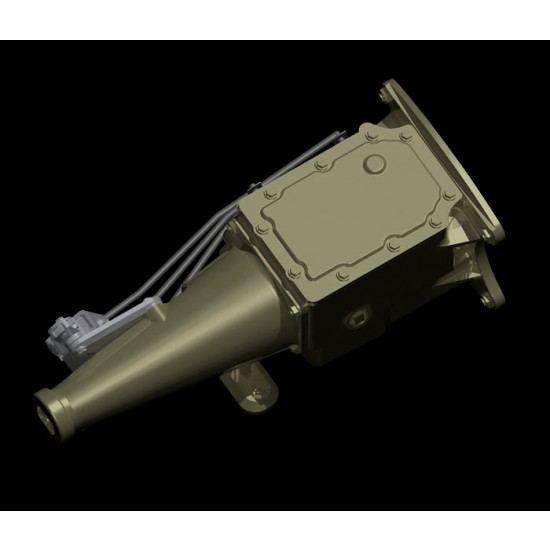 Out Of Stock




























































1/12 Full Detailed Multimedia kit - Shelby Cobra 427 Ver.A: Daytona 24hours #93 / SCAA #88
In the 1960s, the Cobra 427 was deployed to various circuits, and also famous as commercial sportscar. This American sportscar with such an unique character, was born from the fusion of the British-made chassis from the hands of C. Shelby and the American engine. The Cobra 427 kit is now available from MFH in 1/12 scale!

C. Shelby, once a racing driver, proposed to design a new machine based on the custom reinforced chassis from the British car maker AC Ace, and the V8 Ford engine, then the AC Cobra was debuted in 1962.
The Cobra then raced in various races and also debuted as commercial sportscar "Cobra 289?. in 1985, the Cobra was even more evolved using a 7L V8 engine and named "Cobra 427?.
The Cobra 427 was based on numerous updates conducted to the Cobra 289, especially the widen of the nose opening and the body width, together with the massive improvements on the body design is also one of the characteristics of Cobra 427.

This 1/12 scale full detail kit is based on the Cobra 427.

This is also a multi-material kit made of white metal, polyurethane, lathe-cutting metals, photo-etched sheet, PVC vacuum window, rubber tyres, decal sheet, and various cords.

The wheel rim, main light rim, front directional indicator rim, and the cockpit metre are made of lathe-cutting aluminium to present the real texture. Also the rear foot pins are also made of lathe-cutting aluminium.

The processed white metal are as shine as the metal used in real cars.

The front and rear bonnet, and the doors are movable. You can enjoy the internal composition after the kit has been completed.

The headlight lens are made of clear resin using the glass-surfaced mold to provide the shiny surface.

Both of the condition type for racing, and street type are available in three versions. For the street type will be including parts not exists in racing specification. Such as the front bumpers, the sun visors, and the cockpit panel is different from the race specification.

K501 Ver.A : 1966 Daytona24h #93 Harold Keck / Oscar Koveleski /Ed Lowther
1965 SCAA #88 Harold Keck
This version based on H. Keck raced the metallic blue and white stripes colouring #88 in the American national race series SCAA, and the same model joined the Daytona 24 hour race car #93.
Car #88 installed with small window that was different from normal type, and the Daytona specification #93 installed fog lamps next to the main light.
General Info
Scale
1/12
Type
Scale Model Kit
Subtype
Racing Car
Stock: Out Of Stock

Reward Points:

707

SKU:

MFH-K501

Model Factory Hiro
MRP:
US$855.58
US$148.61
17% OFF