1/32 F-14A Tomcat Black Knights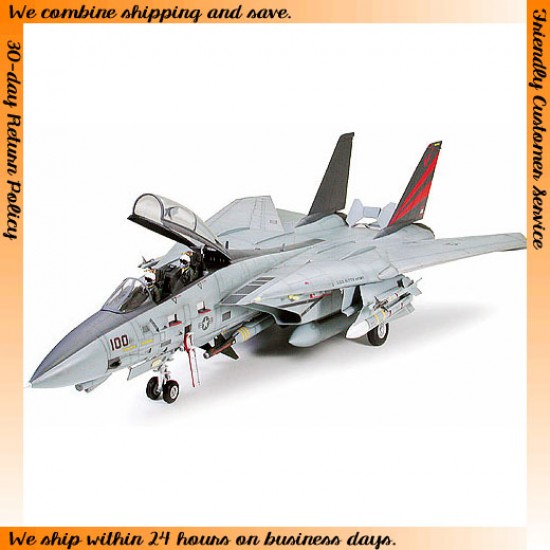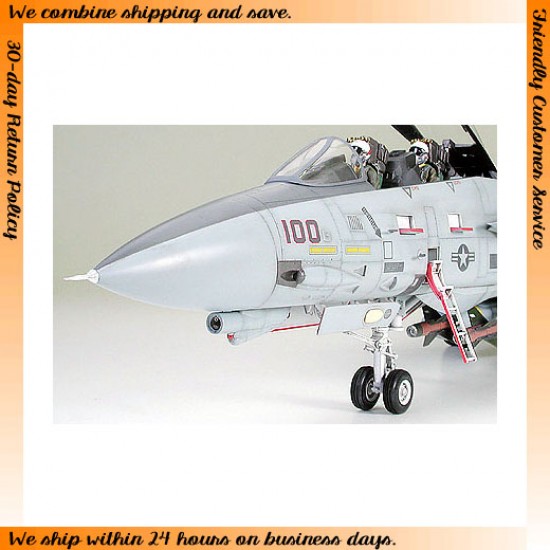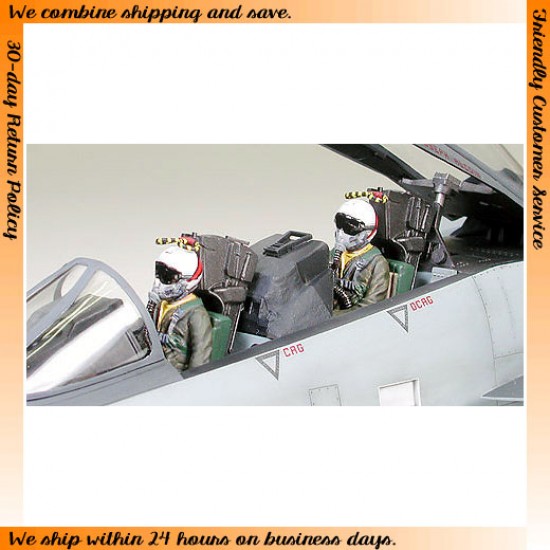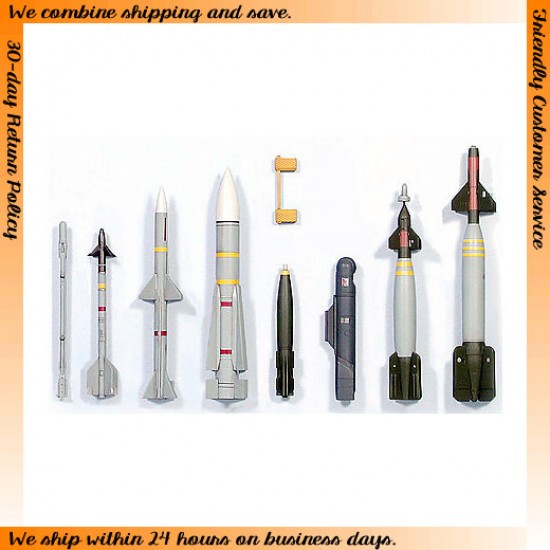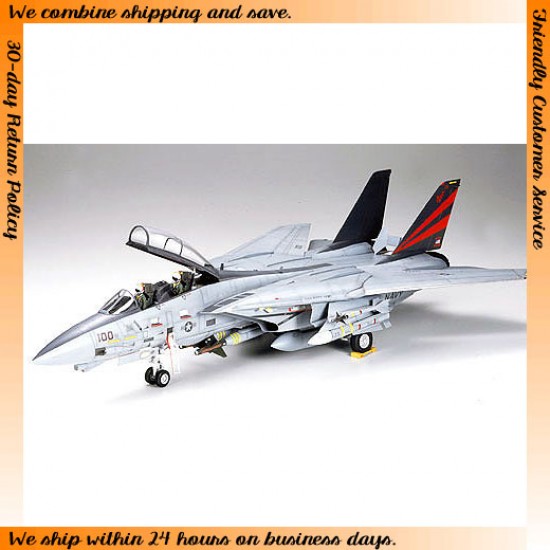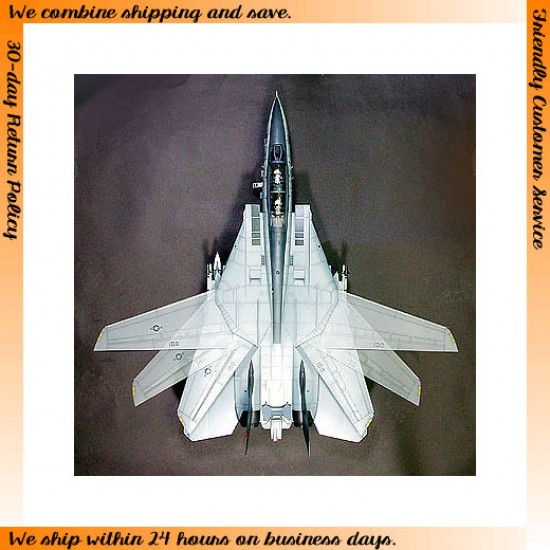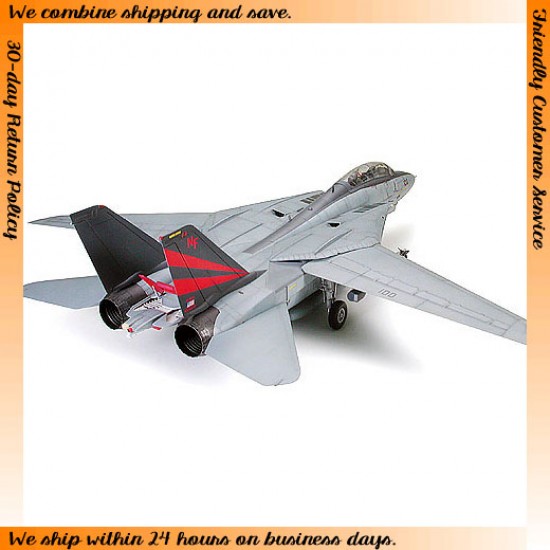 Out Of Stock








1/32 F-14A Tomcat Black Knights
This is a plastic model kit, which comes unassembled and unpainted. So glue, model paints and other basic modelling tools are additionally required.

Tamiya is proud to present the 1/32 Scale Grumman F-14A Tomcat "Black Knights". The F-14A Tomcat is still one of the most efficient fighter-bombers in the world. Since its first flight in 1970, the F-14 underwent various improvements. Tamiya now provides an updated version of its famous 1/32 scale replica of this big cat. New parts have been designed to replicate every antenna and sensor that has been fitted on the actual plane. You will also find parts to load your model with the latest weapons such as the GBU-16 and GBU-24 laser guided bombs as well as a AN/AAQ-14 targeting pod
Variable geometry
The most outstanding aviation characteristic of the Tomcat has always been its variable geometry concept or swing-wings, which are computer controlled. Wings can be angled a minimum of 20 degrees backwards for take-off, and 68 degrees for super-sonic flight. This characteristic has been reproduced on the model and you can represent the configuration you like.

About the Grumman F-14A Tomcat "Black Knights"

Ever since its first flight in 1970, the U.S. Navy's F-14 Tomcat has been one of the best top Air Defense Fighter. From 1990, in addition to its role as an interceptor, the F-14A, noted for its long range and superior weapons systems was designated as an air-to-ground strike plane. With this new role, the Tomcat was fitted with a new weapons arsenal. Since 1996, the F-14A employs the AN/AAQ-14 targeting pod, referred to as the LANTIRN. This targeting pod gives the F-14A precision bombing capability by procuring targets for nose-mounted infrared laser or other laser guided weapons. The AN/AAQ-14 targeting pod contains a high-resolution, forward-looking infrared sensor (which displays an infrared image of the target to the pilot), a laser designator-rangefinder for precise delivery of laser-guided munitions, target tracking software, and more. The LANTIRN, combined with GBU-16 and GBU-24 guided bombs, enables precision striking with a minute margin of error from several meters down to tens of centimeters. This precision can be realized at long-range. The VF-154 Black Knights is attached to the USS Kittyhawk, homeported at Yokosuka Harbor, Japan. The Black Knights were formed after WWII, and were deployed to both the Korean and Vietnam War. F-14A were employed with the VF-154 from 1984, and used extensively in Operation Desert Shield during the Gulf War in 1990.
About the model

Fighter-Bomber Grumman F-14A Tomcat plastic assembly kit.
1/32 Scale
Overall length: 598mm, Overall width: 612mm.
The form of the aircraft has been accurately rendered.
Kit employs metallic parts and screws to make the wing movable.
A full range of armament including Phoenix missiles, GBU-16 and GBU-24 laser guided bombs are provided as well as a AN/AAQ-14 LANTIRN targeting pod.
Includes 3 figures, 2 pilots and a catapult officer, and decals for 5 aircraft.
General Info
Scale
1/32
Type
Scale Model Kit
Subtype
Military Aircraft
Stock: Out Of Stock

Reward Points:

230

SKU:

TM 60313

Tamiya Models
MRP:
AU$252.95
AU$23.00
9% OFF